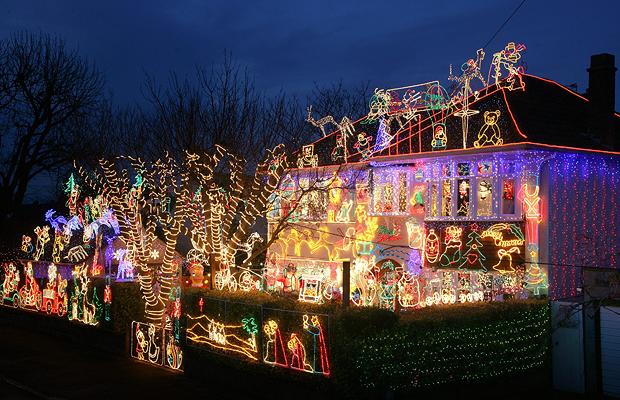 One week before Christmas, four lucky children jumped excitedly into the back of my car. Our destination? A local bookstore where they would each be able to spend a whopping $20 on new books. The outing was just one of many, organized and led by our church's Community Ministries Program- a wonderful outreach that impacts the lives of impoverished children in our neighborhood. You might assume that the highlight of this evening, for children who do not own a book of their own, was being able to visit the bookstore, and make their very own selection. But you would be wrong. You might assume that the part they enjoyed most was the lovely drink of hot chocolate that they sipped in the cafe afterwards...after all, hot chocolate is probably not on their parents' shopping lists. But you would be wrong. The most wonderful and memorable part of this evening for those little children was simply being taken out of their world to drive past affluent homes that boasted spectacular Christmas light displays. Their eyes were agog as we passed glittering reindeers, laughing illuminated Santas, and lights of every color chasing around trees and rooftops. And with a sigh, the little boy in the back said: This must be where the rich people live. And of course he was right.
As I dropped them off at home that evening, outside darkened doors with no twinkling lights, and no Christmas trees waiting to greet them inside, I thanked God for the privilege of being able to help these children escape from their world...even if only for a short time.
And just think what a difference we could make if every single church had some sort of outreach ministry to children; if every rich person, including you and I, were to help impoverished children escape from their world
-
even if only for a short time. Just think.
Whatever you did for one of the least of these brothers and sisters of mine, you did for me. Matthew 25:40